Products & Technology:
The main product of Netmask is Netmask.IT!, a revolutionary tool to manipulate web pages and software screens externally, in a non-intrusive way, and with no need for any source code or write access to the back-end site. This product is useful especially for Localization, and is a great tool for Software Distributers and System Integrators. Learn everything about it here.
Netmask's legacy product, The Hebrew Support for UNIX, was adopted by many developers in Israel, has become the de-facto standard for Hebrew support, and runs on more than 20 UNIX platform types, including all the major ones. Learn more about it here.
Netmask is involved in the Hebrew localization project of OpenOffice, a real Open-Source alternative to Microsoft Office. This project is led by the Ministry of Finance and Sun, and we cooperate with Tk Open Systems. Learn more about it here.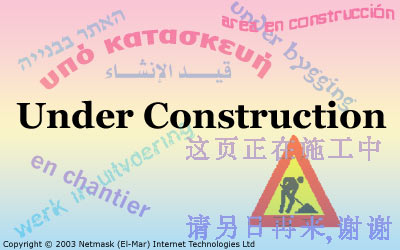 ---
Company | Products&Technology | News | Investors | Looking for elmar.co.il? | Contact Us
---
Copyright © 2003 Netmask (El-Mar) Internet Technologies Ltd. All rights reserved
Netmask.IT!® is a registered trademark of Netmask (El-Mar) Internet Technologies Ltd.
Write to the Webmaster