The Chief Scientist Approved Netmask's R&D Program
The Chief Scientist within the Ministry of Industry and Trade approved a million NIS R&D program, submitted by Netmask (El-Mar), a start-up company from Kfar Saba. In this program, the company is developing a software technology that allows non-intrusive modification and functionality additions to third party products (such as web sites and software applications), using an external component (proxy).
The first target audience is system integrators and software distributors, who wish to customize the products they represent according to the needs of their clients, or localize them, even without accessing the original source code. In addition, Netmask's software enhances the support capabilities of the integrators and distributors.
Even today, the software is deployed in major Israeli web sites, as well as giving foreign applications full Hebrew support. Netmask's goal is to support additional languages, as well as additional features (non-localization related).
According to Eli Marmor, the company's founder, Netmask has raised initial funding from nine leading managers in Israel's IT industry, and the company is now seeking an additional investor, in order to fulfill its ambitious goals.
Home page: netmask.it
---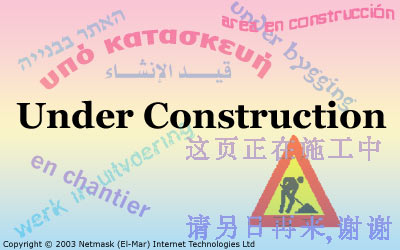 ---
Company | Products&Technology | News | Investors | Looking for elmar.co.il? | Contact Us
---
Copyright © 2003 Netmask (El-Mar) Internet Technologies Ltd. All rights reserved
Netmask.IT!® is a registered trademark of Netmask (El-Mar) Internet Technologies Ltd.
Write to the Webmaster